playing at the metro club
If you're band who'd like to play at the metro, please note that we mostly book profile shows, meaning bands that are either signed or have professional management or even with just a great vibe about them. That's not to say that we don't have openings for unsigned bands, but just that it is a selective process — down to what type of music you play, available slots on a bill etc. — please do not be surprised if you are not offered a show immediately due to the high demand. There are not loads of slots, so keep an eye on our listings to see what types of bands are playing and to get an idea of the kind of acts we book. Lastly good luck — demos are important to us, but only the good ones! We'll let you be the judge of that.

myspace
We are now mainly booking new bands through myspace. You can still send your demo in too but you're likely to get a quicker response if you contact us through myspace. Send your demos to the address at the bottom of this page, referring to the checklist below for what you need to include in your package.

agents/managers - venue hire
If you are an agent/manager who wants to arrange a showcase/hire you should send all enquiries by email - click here to send an email about bookings

band demos - contacting us
If you want to contact us about a demo you've already sent in, please click here to send an email about demos. Due to the number of demos we receive we can't always reply to every band, but if we're interested we will definately get in touch with you. Please do not send ANY unsolicited attachments/files by email.
demo checklist
CDs are preferred, but you can send tapes. No special format CDs, CD-ROMS or DVDs - it has to play in a conventional CD player! ABSOLUTELY NO UNREQUESTED MP3s by EMAIL!
Contact Name, No. and Email.
No. of band members/instruments.
Band influences
Where are you based?
Recent gigs (venues & who with).
Expected audience numbers.
What month(s) are you available to play.
Photo (if possible) - NO PHOTOS BY EMAIL!
Are you signed - any releases to date?
SAE with correct postage if want demo returned.
You're welcome to include any other material that you think may be useful- but remember we're interested in the music and not the packaging!
demo address
Metro Gigs, c/o Blow Up,
PO BOX 4961 London W1A 7ZX England

myspace
myspace.com/blowupmetro

<<<top of page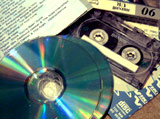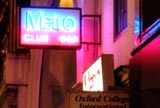 coming soon:
buy tickets now:
stargreen.com
020 7734 8932

gigantic.com

seetickets.com
020 7403 3331

ticketweb.co.uk:
08700 600 100 (24hr)

subject to availabilty
some tickets may not be available from certain agents

ALL SHOWS & CLUBS ARE 18+
please bring ID if you look younger / right of admission reserved